This is the second entry in the series of rangoli musings. The plans was to make 3 rangolis over 3 days, but I did not get time to third one. However, on the day of Diwali, I managed to do something.
What we have here is a rangoli of Tesseract. Here is the photo: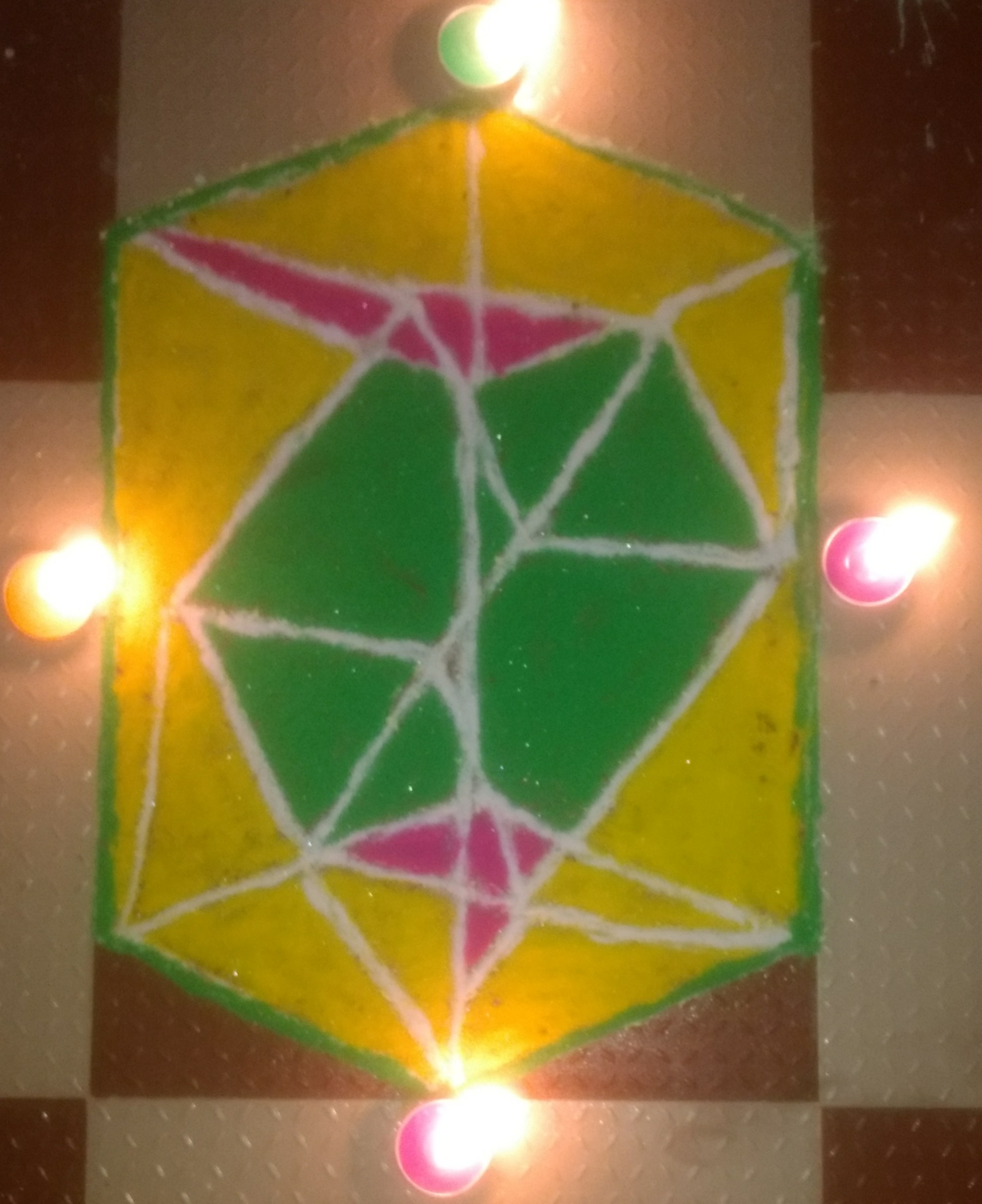 There is an inconsitency in coloring which was intentionally kept, to see how people react to it. This one was posted on Instagram, and someone asked what was the logic behind this design - this was somewhat nice. While I was making the design, a friend arrived and instantly recognized the structure.